Why change?
Uncertainty can cause paralysis. The way of acting and living has changed dramatically. We need tools to face this new situation and keep moving forward.
Our tools help people and organizations overcome obstacles and achieve the necessary objectives that lead them to achieve their goals.
OUR BUSINESS SERVICES
We develop Focused Improvement Processes (FIP) and help our clients to achieve their strategic objectives.
OUR SERVICES FOR ENTREPRENEURS
Entrepreneurs can have results as they dream of them, but there are situations and beliefs that can block them. To accelerate results, achieve the most important goals and overcome day-to-day challenges, we have developed the Focused Entrepreneurs Improvement Process (FEIP)
1. Understanding your situation
Logical audit, definition of objectives to be achieved, identification of existing obstacles and resources necessary to achieve the results.
2. Plan your route to success
Development of a tailored project with the critical success factors and the route you must follow to achieve your results.
3. Execute at full speed
Follow-up in the development of the plan, progress in aggressive but achievable times, adjustments to the plan if necessary and recovery actions to achieve the proposed results.
Experiences
Founded in 2005.
International alliances.
Speed
Our clients achieve results in weeks.
Practicality
We define actions of easy application.
Win- win
We build long term relationships.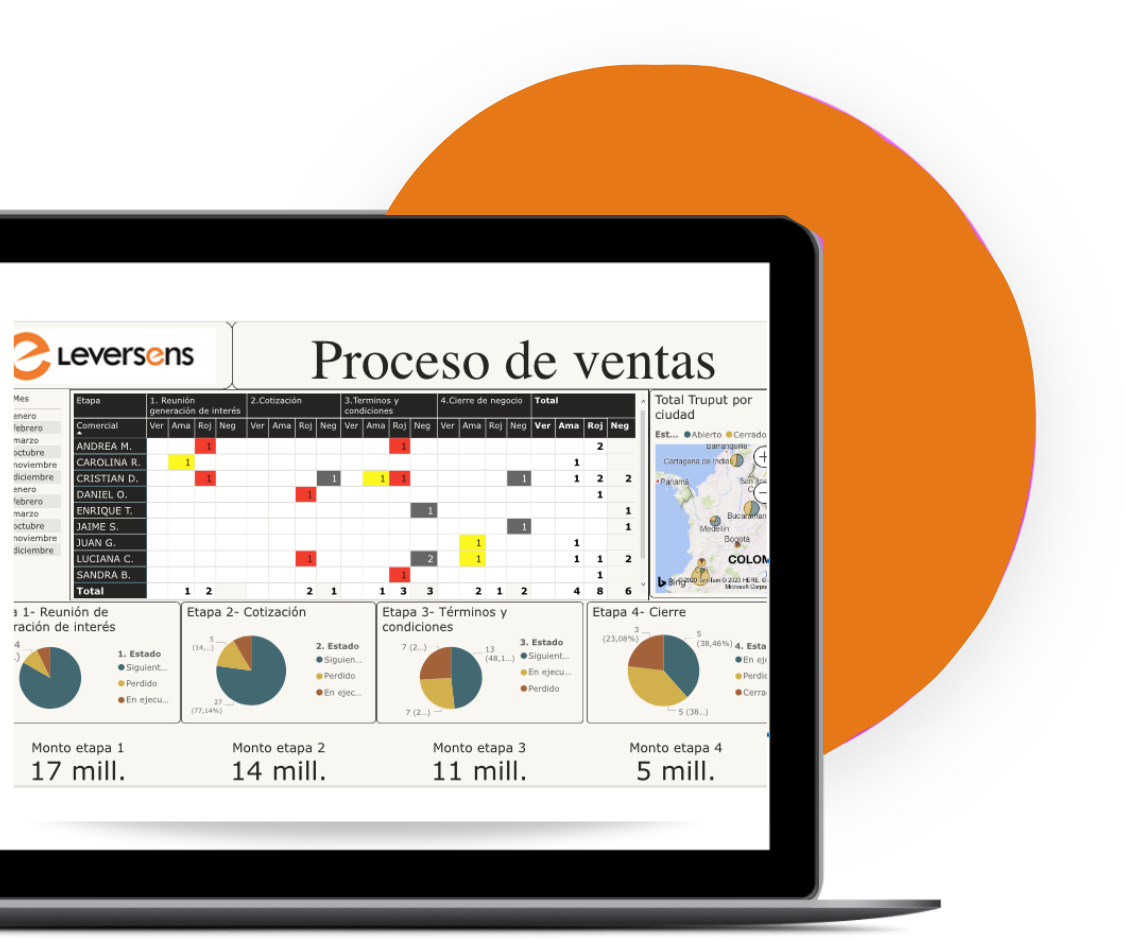 Business Innovation for business transformation
The world changed. It is necessary to make decisions that allow organizations to survive and then lead. That is why we have developed a data analysis platform to understand the new reality and make the right decisions. LeverBI covers all strategic aspects and due to its modular nature, it allows the necessary dashboards for each need of your organization. Operations, inventory, marketing, sales and finance, everything your company needs to have a Focused Process Improvement.
If the strategy is the highest level of decisions, can there be anything beyond? Reviewing the basis of the definition and providing a new way to analyze it, you can build a little more. A look from the perspective of Theory of Restrictions The doctor in ...